Our Experiences
Choose from our satisfying Insta-worthy activities that are a mix of Art, Science and Fun.
How we work
Enjoy our Alternative forms of Entertainment at our Studio or make us a part of your Occasion at a venue of your choice.
Enjoy an Exclusive Experience.
Private Room set up with chosen Experience ahead of your arrival
Capacity up to 40 Guests
Dedicated Experience Host
Set the vibe with your own Music
Explore our Studio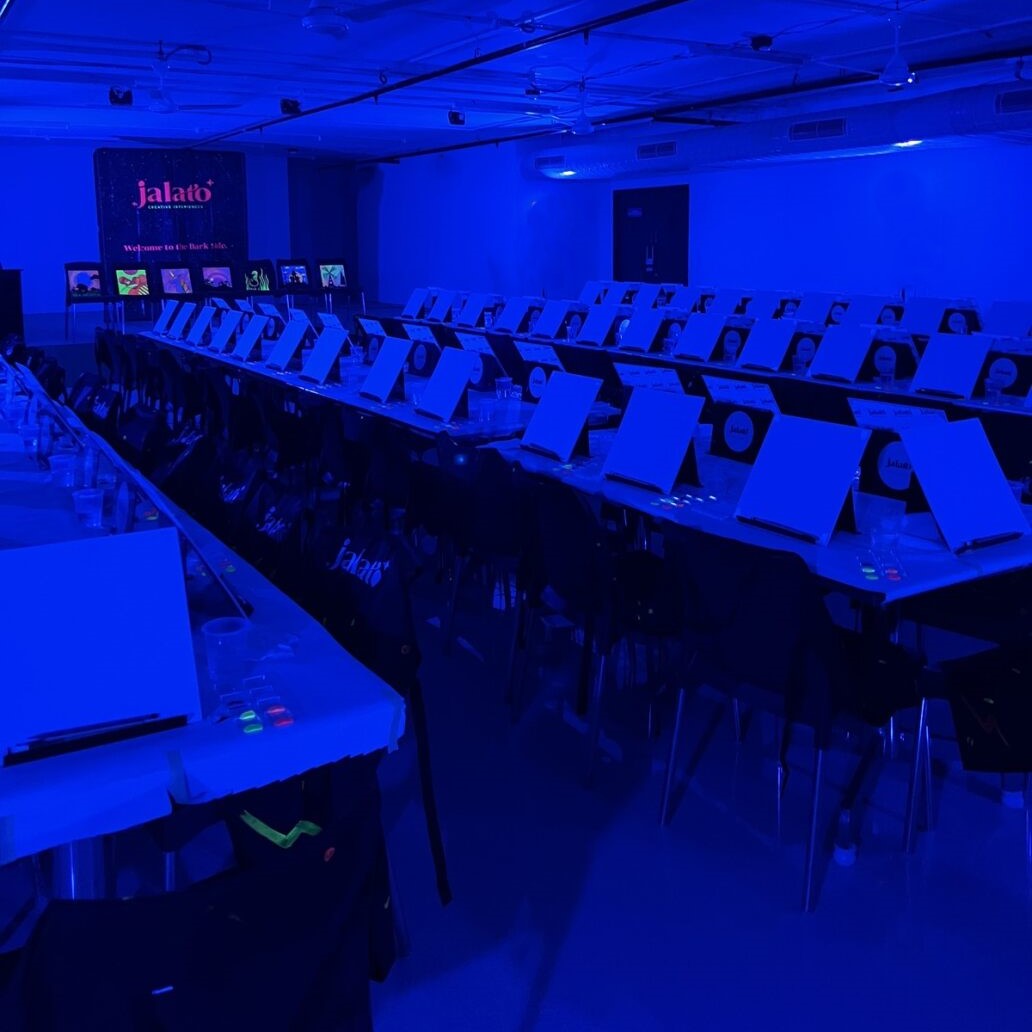 Experiences at Your Doorstep.
Fully Portable Experiences
Includes Set up, Windup and Cleanup
Dedicated Experience Team
Capacity as per Venue
Start Planning
"Thank you Jalato for painting some neon into our black and white lives! Take and spread happiness wherever you go! Much love and thanks!"

Lankalingam, Lexus Chennai - Corporate Experience

"This is such a great concept and the perfect thing to do for my child's birthday. Both adults & kids alike loved it to bits and just enjoyed being so carefree with the colours.

Kudos to the team behind Jalato"

Nidhi - Private Experience

"The event was a hit. We got positive reviews. Everyone enjoyed. They loved the experience. Thank you for all the efforts put in. Great show🙏!"

Priyanka, Rajasthan Cosmo Club Platinum - Private Experience
Scoops of Unusual Fun for Everyone
Get in touch to upgrade your Occasion.